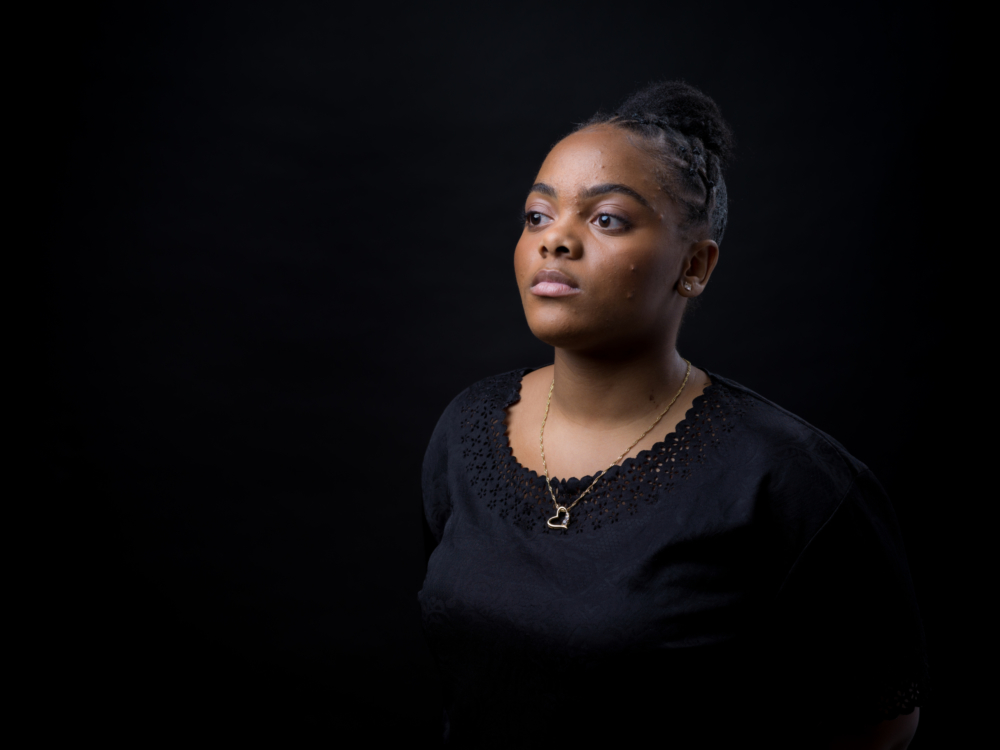 Nyomi
Brooklyn
"It was really hard because you always feel like even when you try to escape, you can't because your home is the worst part of the day."
Nyomi experienced homelessness twice as a child.
"Being a young person in the shelter makes you feel as though you can't be a young person," said Nyomi, who as the oldest child would take care of her mother and siblings. "You can't be a teenager and all the teenagers I know — even if their life is bad — they can go home and be by themselves in their room. I never had that.
"It was really hard because you always feel like even when you try to escape, you can't because your home is the worst part of the day."
During her second round living in shelter, she was in the midst of finishing high school. After entering the shelter, Nyomi's half hour commute turned into two-and-a-half hours.
"People don't realize that being in the shelter makes you feel alienated a bit because you don't feel like a regular person," she said.
Black households and single mothers are among the most over-represented groups experiencing homelessness, making up a majority of families with children in the shelter system.
Nyomi, who is now 19 and studying to become a social worker, has an explanation for why that is.
"Black women who are parents experience it the most because we bear the most burdens out of life," she said.
"Most of our burdens lead to us being with empty pockets," Nyomi said. "And if you've got empty pockets, you don't have a house."